You voted, and we picked. Ladies and gentlemen, announcing Spectrum's top 10 senior superlatives of 2016. Congrats to all our esteemed and established winners.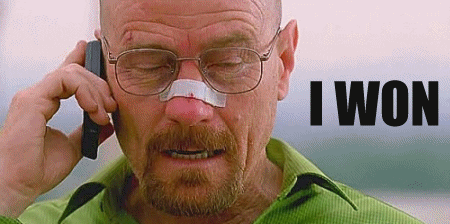 1.

Marc Violone, CC '16
Most likely to learn to read
We sure hope you succeed, Marc. Make us proud.
2.

Jeremy Sacks, CC '16
Most likely to get nominated for the most superlatives
Well, you were nominated a grand total of six times, Jeremy, and beat Madeleine O'Brien, SEAS '16, by a close three votes. Nbd, probably your greatest achievement in life as of yet...probably ever. Who knows?!
3.

Jeremy Sacks, CC '16
Most likely to get trolled in a "nominate a senior for a superlative" game
Well whaddaya know, Jeremy's back at it again. You may have been trolled with nominations like "Most dreamy-eyed" and "Most likely to run for CCSC even after he graduates," but hey you still won something.
4.

Ethan Herenstein, CC '16
Most likely to disagree with this superlative
Well, do you?
5.

Christian Rivera, CC '16
Cheesiest
We had a cheeky stalk of your Facebook, Christian, and your profile sure is lovely and cheesy. You win! Omg yay!!!
6.

Skylar Gottlieb, BC '16
Most likely to become the next Patti LuPone
Reach for the sky(lar), and you probs will be.
7.

Raney Shattuck, BC '16
Most likely to star in a real-life version of "Minions"
We're not sure why, but who are we to get in the way of dreams. To help you along on your path to stardom, take these as a token of our support.
8.

Marissa Young, CC '16
Most likely to spoon you at inappropriate times
Alas, joke's on you: There's always an appropriate time to spoon!
9.

Luis Bochner, CC '16
Most likely to eat 10 burritos a day
We're glad this is coming after that era in which Chipotle was giving everyone malevolent shits. Glad you're staying well-fed, Luis.
10.

Tessa Kroll, SEAS '16
Most likely to win a superlative for no good reason whatsoever
You did it! We dk how!
Thanks to everyone who nominated senior buds. Congratulations on graduations!
All gifs via giphy.com